A little about David & Tom…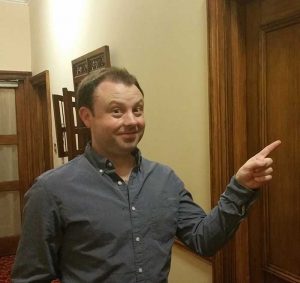 David Ford has over two decades of experience in the online marketing industry. Over the years, he's done paid ads, SEO, social media, and his portfolio of authority sites.
In 2009, he built one of the industries most respected discussion community and training where he coached thousands of affiliates, helping them all the way from beginner to highly successful online entrepreneur.
David is recognized as one of the leading educators in online marketing. He has given talks and masterminds across the country, created a large catalog of learning material, and consulted with leading companies in the industry.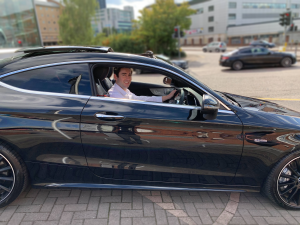 Tom Bell is one of the UK's leading internet marketers, having generated millions of dollars online on virtually every traffic source. A respected and established educator in the industry, already, at just 31 years old, he has consulted privately for large companies and has coached multiple beginning and advanced affiliates, alike, to $1,000 days and beyond.
A 7 figure Super Affiliate and 2021 ClickBank Platinum Award Winner, Tom truly leads by example and aims to inspire other digital entrepreneurs to follow in his footsteps. As part of the Revenue Tactics project with co-host, David Ford, he is passionate about starting a new wave of high quality digital marketing education, showcasing proven to convert, sustainable revenue generating strategies.
Tom began his journey into the affiliate marketing world, quite unusually, as a professional pianist! After using Google Ads and learning SEO in order to draw in both teaching and performance based clients, he became fascinated by the power of both paid and organic advertising. Paying pennies for clicks and generating clients worth thousands of dollars was truly inspiring and resulted in him diving deep into the web to learn more about traffic, where he stumbled upon affiliate marketing.
Being a full time musician was HARD financially and being unsure when the next gig was coming in and having no stable income was incredibly frustrating. Additionally, Tom was aware that exchanging his time for money, whether that be through teaching in the evenings or playing on the weekends, was enormously limiting his ability to earn the amount of money necessary for financial freedom and also, to live life on his terms.
After discovering affiliate marketing, initially intending to just generate a few hundred dollars a day in passive income to help fund his music endeavours, things literally BLEW UP to heights he never dreamed imaginable and Tom has never looked back! During his time as an affiliate and beyond, he has ran a vast range of successful campaigns in all kinds of niches on Google, Bing, Pay Per View/ Pop networks, Facebook and on many Native Ad exchanges, but, more importantly, all whilst honing his teaching strategy and creating techniques to pass on to students and inside his training materials.
Away from the affiliate game, Tom is a keen tennis player and actually owns and founded one of the internet's biggest tennis websites – thetennisbros.com. David isn't such a keen tennis player! But the two of them share a huge love of animals – particularly cats as well as being equally obsessed with maximising the potential of their online campaigns and projects.